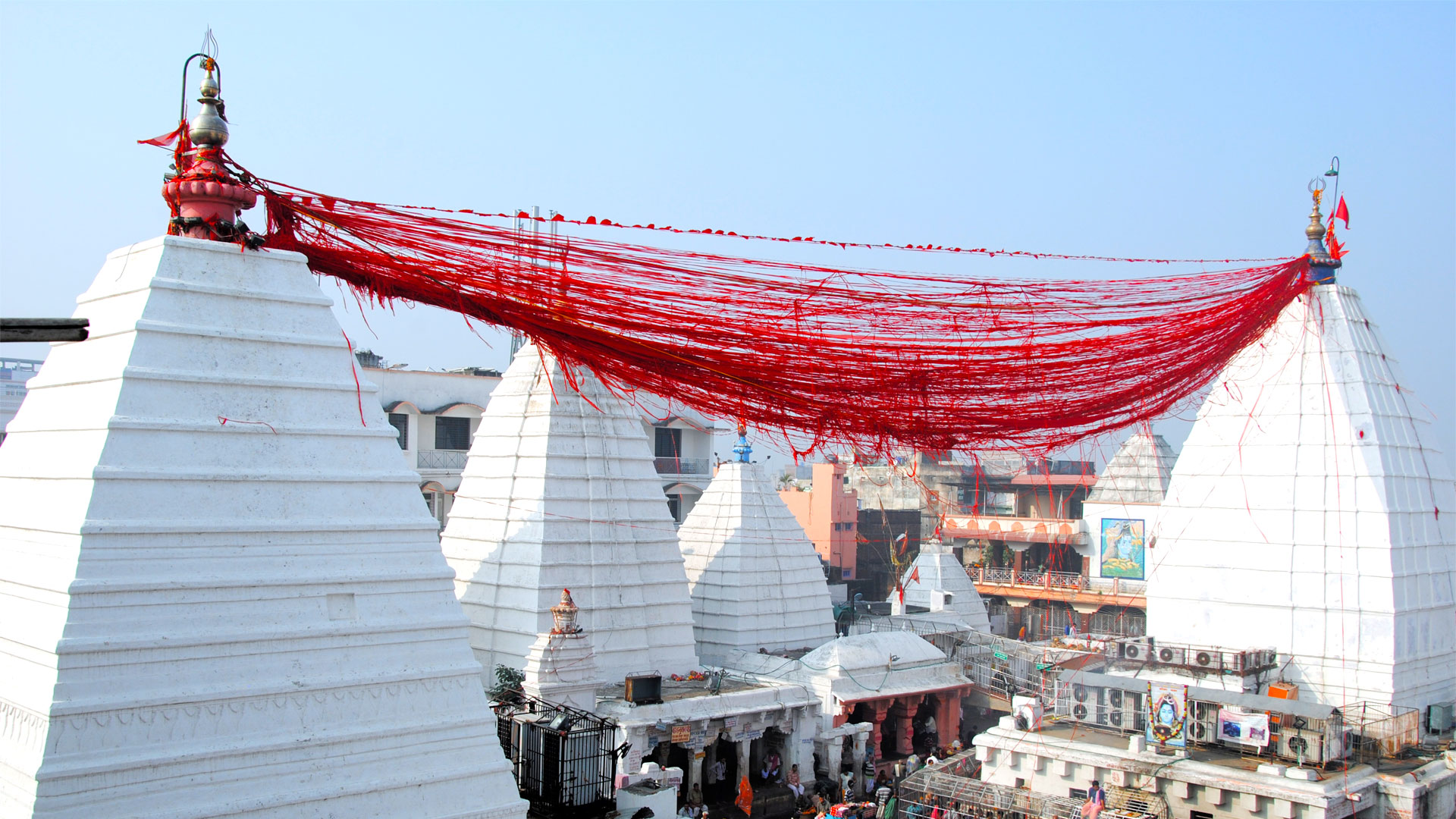 Baba Baidyanath
Rikhiya Ashram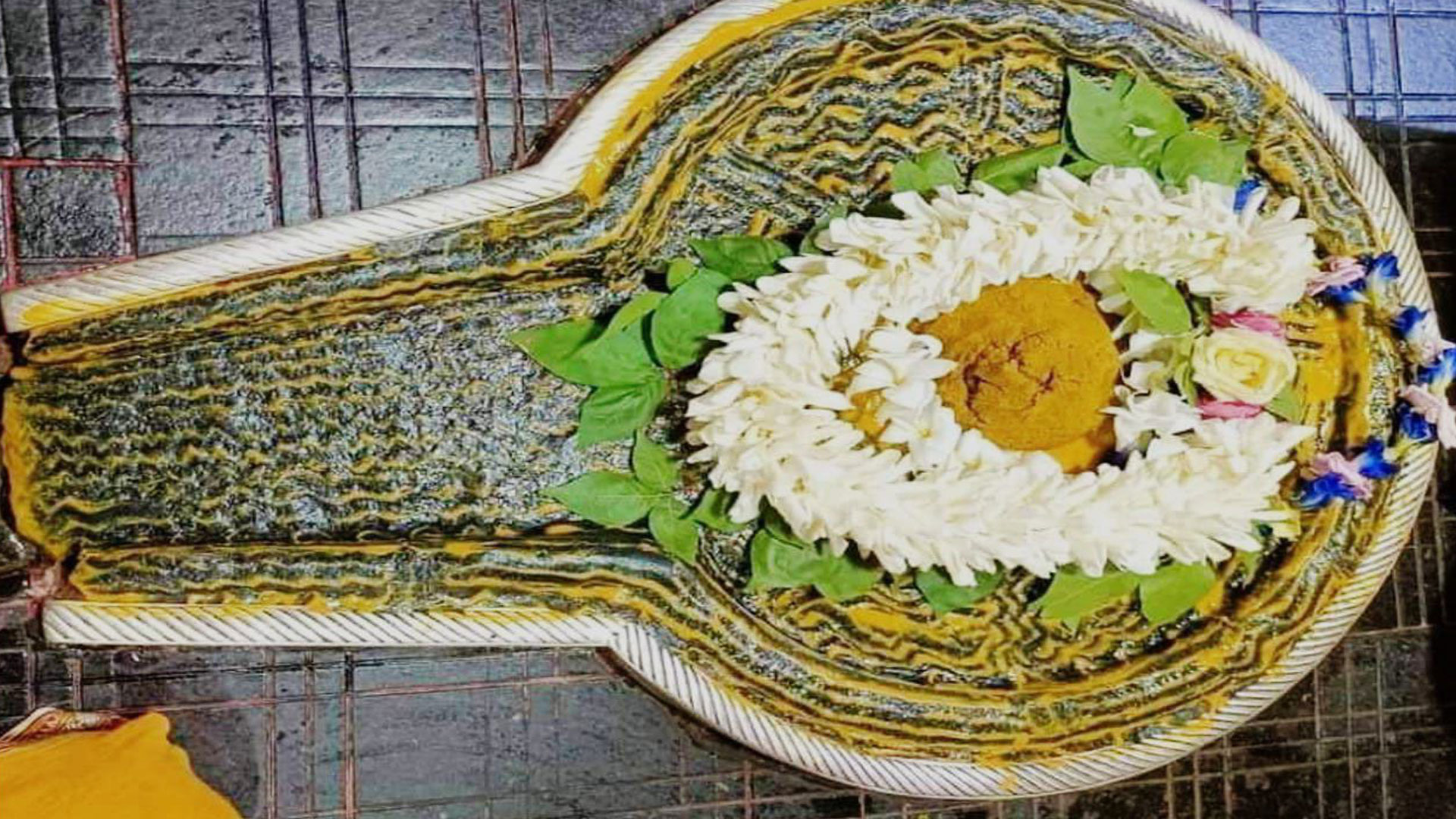 Netarhat
Baidyanath Jyotirlinga
Deoghar - Jasidih Station - Pick Up or Drop - One Way Charges
Deoghar - Deoghar Airport - Pick Up or Drop - One Way Charges
Baidyanath Dham | Basukinath Dham | R. K. Mission | Trikut Parvat | Tapovan | Noulakha Mandir | Nav Durga Temple | Satsang Ashram
Deoghar Sightseeing Tour - One Day Trip
Deoghar is a beautiful and culturally rich city located in the state of Jharkhand, India. It is a place of religious significance and is famous for the Baidyanath Temple, one of the twelve Jyotirlingas in the country. If you're planning a trip to Deoghar, you might be wondering about the best ways to reach this enchanting destination. In this guide, we'll explore various transportation options and provide you with all the information you need to make your journey smooth and hassle-free.
By Air:
While Deoghar  have its own airport, Deoghar Airport and the closest major airport is the Birsa Munda Airport in Ranchi, which is approximately 250 kilometers away. From the airport, you can hire a taxi or take a bus to reach Deoghar. The journey by road will allow you to witness the picturesque landscapes of Jharkhand, making your trip even more enjoyable.
By Train:
Deoghar is well-connected by the Indian Railways network, making it convenient for travelers to reach the city by train. The Deoghar Railway Station, also known as Baidyanathdham, is the primary railhead serving the city. It is connected to major cities like Kolkata, Patna, Varanasi, and Delhi, among others. Once you arrive at the station, you can easily find local transportation options, such as auto-rickshaws and cycle-rickshaws, to reach your desired destination within Deoghar.
By Road:
Traveling to Deoghar by road can be an adventurous and enjoyable experience. The city is well-connected by a network of roads, and there are several bus services available from nearby cities and states. You can opt for state-run buses or private operators, depending on your preference and budget. If you're driving to Deoghar, the roads are well-maintained and offer scenic views of the surrounding landscapes.
Accommodation in Deoghar:
Once you reach Deoghar, you'll find a variety of accommodation options to suit your needs and budget. From luxurious hotels and resorts to budget-friendly guesthouses and lodges, Deoghar caters to all kinds of travelers. It's advisable to make your reservations in advance, especially during peak seasons or religious festivals when the city attracts a large number of devotees and tourists.
Exploring Deoghar:
Deoghar is not only known for its religious significance but also for its natural beauty and historical sites. Here are some must-visit places to explore during your stay:
1. Baidyanath Dham Temple:
The Baidyanath Temple, dedicated to Lord Shiva, is the most prominent religious site in Deoghar. It attracts millions of devotees from across the country and holds immense spiritual significance. The temple's architecture and intricate carvings are a treat for history and art enthusiasts.
2. Naulakha Mandir:
Built-in 1461 AD, the Naulakha Mandir is an ancient and impressive temple known for its architectural grandeur. The temple is adorned with beautiful idols and offers a serene atmosphere for meditation and introspection.
3. Trikuti Pahar:
Trikuti Pahar is a hill with three peaks, and it is believed to have played a significant role in Hindu mythology. The hill is ideal for a challenging trek and provides a sense of adventure to thrill-seeking travelers.
Safety Tips:
While visiting Deoghar, it's essential to prioritize safety to ensure a pleasant experience. Here are some safety tips to keep in mind:
Always carry a map or use GPS to navigate the city effectively.
Dress modestly while visiting religious sites and follow the customs and traditions of the temples.
Be cautious of pickpockets and avoid displaying valuables in public.
Stay hydrated and carry water with you, especially during sightseeing and trekking activities.
Respect the local culture and refrain from any actions that may offend the sentiments of the locals.
In Conclusion:
Deoghar is a city of divine bliss and natural beauty, offering a perfect blend of spirituality and serenity. By following the guidelines provided in this comprehensive guide, you can now plan your trip to Deoghar with confidence. Remember to book your transportation and accommodation in advance to avoid any last-minute hassles. Embrace the spiritual aura and explore the enchanting landscapes of Deoghar to create unforgettable memories that will stay with you for a lifetime. Happy travels!
Rental prices is to high
Had good experience. Booked couple of vehicles for Airport pick up/drop and local sightseeing. Thank You Mr. Siddharth and their driver. One of the cars - Innova seemed quite old. Apart from that good drivers and hassle free coordination. Recommended
Best place for visa processing in Deoghar. Expect fast and proper response, without followup
Thank You Siddharth jee and Darshnam Team for osm arrangement of Thailand's trips.
chaudhary raju
2023-02-28
Well manage. Quick response
Sushil Kumar Gupta
2023-02-18
Beautiful places covered * Local Deoghar, Tarapith (W.B), Malauti, Parasnath Hills * Through Mr Siddharth, Darshnam * Very Smooth, Personal Trip Managed very Professional way.
Darshanam , wao , we availed the cab services , my experience was awesome ., helped us on the neck of time .. it was very short notice, but the team helped us & the rates are very economical ...thanks to Siddharth ji....
One of the best service provided by Darshnam tour and travel for transportation and all .must booked from them
Muthuraman Karuppiah
2023-01-14
Darsanam Tours arranged our 3 nights/4 days package tour ex-Kolkata to Magakaleshwar, Maheshwar, Mamaleshwar, Omkareshwar besides sightseeing at Ujjain, Maheshwar and Indore. Exclusive car with good stay in decent hotels at all centers. Always available in case of emergency to solve any issue. It was a pleasant trip and we came back with sweet memories.
Really Darshnam is the best for ride... Its very luxurious and under budget of everone. Its rate very low comparatively to other.... They provide quality cab service. Once I had to visit to long distance and i booked it and got extraordinary service .... I strongly recommend for a comfortable ride..
Baidyanath Dham | Basukinath Dham | R. K. Mission | Trikut Parvat | Tapovan | Noulakha Mandir | Nav Durga Temple | Satsang Ashram