Baidyanath Dham | Basukinath Dham | R. K. Mission | Trikut Parvat | Tapovan | Noulakha Mandir | Nav Durga Temple | Satsang Ashram
Usri Falls | Khandoli | Parasnath Hill 
Ranchi Lake | Kanke Dam | Rock Garden | Panchghagh Falls | Sun Temple | Pahari Mandir | Deori Mandir | Deori Mandir | Tagore Hill | Jonha Falls
Baidyanath Dham | Basukinath Dham | R. K. Mission | Trikut Parvat | Tapovan | Noulakha Mandir | Nav Durga Temple | Satsang Ashram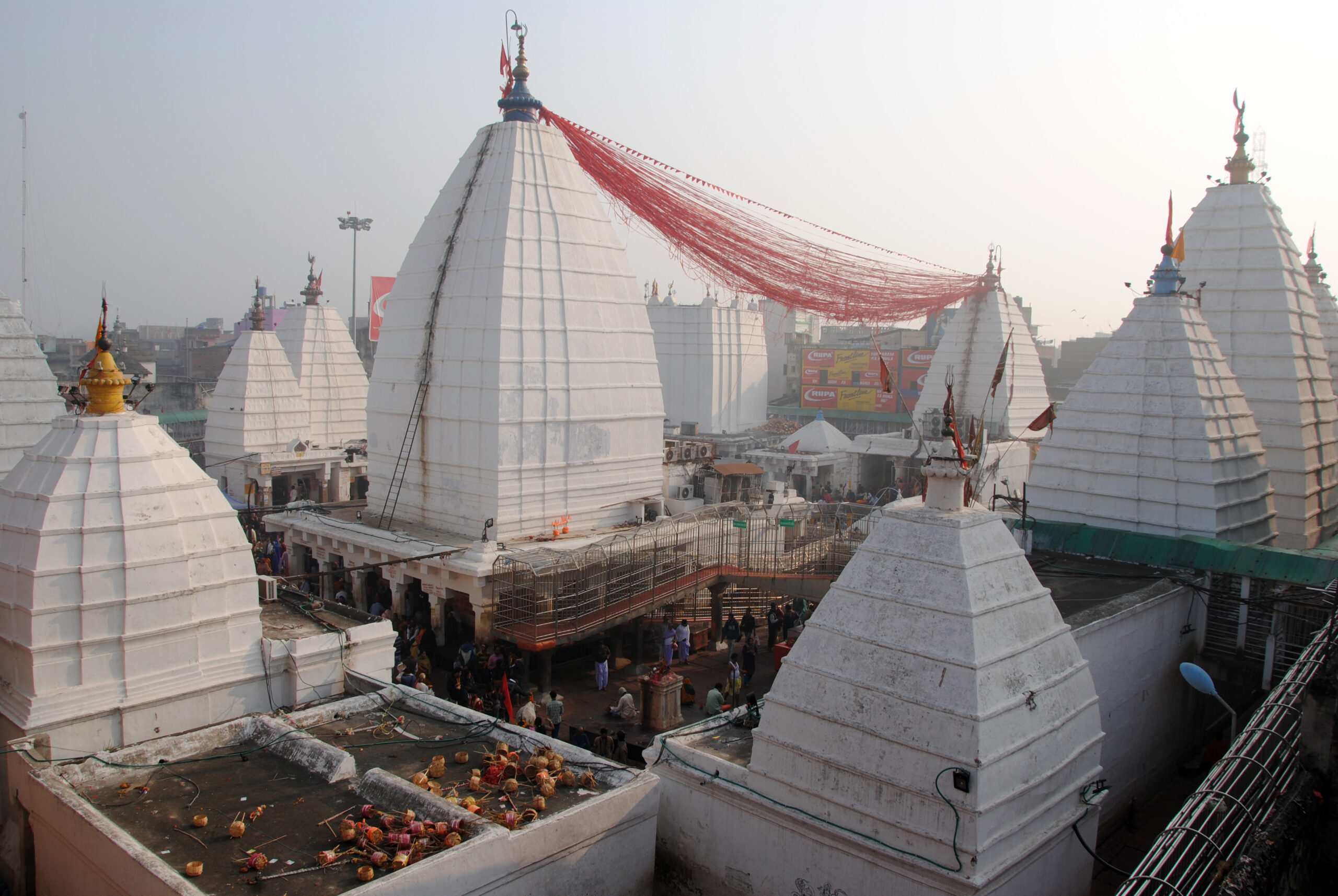 To the world of an incredible vacation.
Are you planning to visit Jharkhand? Do you want to explore new places here?
There is a beautiful district in Jharkhand known as Deoghar or Debghar which is a must visit place with a great history. The district is the former capital of the Bamra princely state of British India.
Let us explore more about it.
About Deoghar
Deoghar is the main city of the Deoghar District which is located in the Santhal Parganas division of the state of Jharkhand, India.
Raja Shri Basudeb Sudhal Deb was the ruler of this district who belonged to the Ganga Vamsi dynasty and also extended the royal family of the Gajapati emperor of Odisha.
As the name suggests, this place is the main center for Hindu pilgrimage. You can find the famous Baba Baidyanath Dham temple here. It is one of the twelve Shiva Jyotirlingas as well as one of the 51 Shakti Peethas in India. The place is located 150 km from Bhagalpur, the largest city in the region. Earlier Deoghar belonged to Dumka District and is the 5th largest city in Jharkhand.
More Click Here
Best place for visa processing in Deoghar. Expect fast and proper response, without followup
Thank You Siddharth jee and Darshnam Team for osm arrangement of Thailand's trips.
chaudhary raju
2023-02-28
Well manage. Quick response
Sushil Kumar Gupta
2023-02-18
Beautiful places covered * Local Deoghar, Tarapith (W.B), Malauti, Parasnath Hills * Through Mr Siddharth, Darshnam * Very Smooth, Personal Trip Managed very Professional way.
Darshanam , wao , we availed the cab services , my experience was awesome ., helped us on the neck of time .. it was very short notice, but the team helped us & the rates are very economical ...thanks to Siddharth ji....
One of the best service provided by Darshnam tour and travel for transportation and all .must booked from them
Muthuraman Karuppiah
2023-01-14
Darsanam Tours arranged our 3 nights/4 days package tour ex-Kolkata to Magakaleshwar, Maheshwar, Mamaleshwar, Omkareshwar besides sightseeing at Ujjain, Maheshwar and Indore. Exclusive car with good stay in decent hotels at all centers. Always available in case of emergency to solve any issue. It was a pleasant trip and we came back with sweet memories.
Really Darshnam is the best for ride... Its very luxurious and under budget of everone. Its rate very low comparatively to other.... They provide quality cab service. Once I had to visit to long distance and i booked it and got extraordinary service .... I strongly recommend for a comfortable ride..
R.P.KHUSHBOO Choubey
2022-10-18
Thank You So Much Darshnam Team, I m looking cab facility form Deoghar airport to Baba Baidyanath Dham Temple and find pH no of Darshnam on Google.I really get well condition cab, and services from this company. I REALLY RECOMMEND THIS CAR RENTAL SERVICE.
Chandan mishra
2022-09-15
बहुत ही अच्छा टूर रहा ,दर्शनम टीम के द्वारा बहुत ही अच्छी सेवा मिली ,धन्यवाद सिद्धार्थ जी